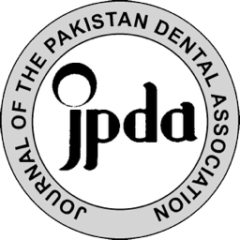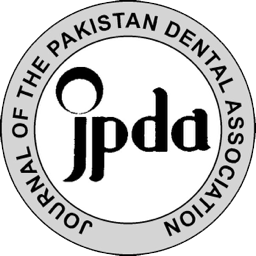 Saood Khan Lodhi                                BDS
Saroosh Ehsan                                       BDS, FCPS
Adeela Rafique                                      BDS, MSc
Muhammad Nasir Saleem                BDS, FCPS, MSc
OBJECTIVES:
To determine the trends in endodontic protocols amongst practicing dentists in teaching institutions and private clinics in Lahore.

METHODOLOGY:
A cross sectional survey was conducted amongst dentists working in the teaching institutions and in the private clinics of Lahore. A pre-piloted questionnaire survey adopted from Kohli et al with slight modifications was used. In this descriptive study 270 practicing dentists were selected using consecutive sampling with a 5% level of significance and margin of error.

RESULTS:
The 270 respondents had a mean age of 28.16 ± 6.18 participated in this study among which 111 (41.1%) were males and 159(58.9%) were females with the mean age of 30.28 ± 7.416 and 26.68 ± 4.62 respectively (12.2%) were consultants, 175(64.8%) were general dentists whereas 62(23%) were postgraduate residents. In our study population, 76(28.1%) dentists were using magnification among which 67(88.2%) were using loupes and 9(11.8%) were using microscope. The prevalence of the rubber dam usage for isolation among our respondents was 110(40.7%) only, 201(74.4%) dentists reported for routine removal of smear layer. Manual canal preparation technique was the most commonly used method practiced by 149(55.2%) dentists. 136(50.4%) dentists were using beveled needles for irrigation, whereas only 71(26.3%) were using side venting irrigation needles. Majority of the dentists (45.2%) were not using any method to increase the efficacy of the irrigants.

CONCLUSION:
There are deficiencies in the endodontic protocols followed by majority of the dentists in Lahore and these short comings should be addressed by governing bodies.

KEYWORDS:
Root canal therapy, Endodontic, Practice Patterns, Dentists

HOW TO CITE:
Lodhi Sk, Ehsan S, Rafique A, Saleem MN. Trends in endodontic protocols amongst dentists in Lahore. J Pak Dent Assoc 2020;29(4):239-245.

DOI:
https://doi.org/10.25301/JPDA.294.239

Received:
30 July 2020,
Accepted:
08 September 2020
Download PDF