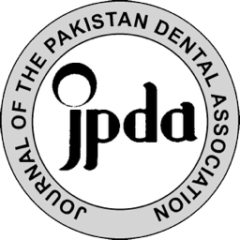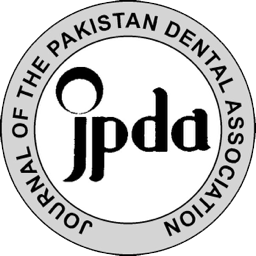 Iqura Khan1                      BDS
Raza Javed2                      BDS
Rizwan Mahmood3        BDS
Faiza Awa3                        BDS, MPhil
Ayyaz Ali Khan3              BDS, MSc, PhD
ABSTRACT:
BACKGROUND:
The presentation of children with ECC seems to be common in local setting. This study adds to the evidence of existing knowledge of risk factors leading to ECC.
OBJECTIVE:
To determine the frequency of ECC and its contributing factors in children of age 6-36 months.
METHODOLOGY:
This cross-sectional survey was conducted over 06 months from May 2015 to October 2015, in the Pediatrics Department of Shaikh Zayed Medical Complex, Lahore. 400 children of age 6-36 months were included in the study. Using an interviewer administered questionnaire mothers were asked about their age, literacy level and oral hygiene practices including the child's feeding method and pattern, teeth cleaning aids and sugar consumption. The oral hygiene (deft and DMFT) of the mothers and their children was examined by three dental surgeons. Chi square test of associations was used for statistical analysis on SPSS software version 21.0.
RESULTS:
The frequency of ECC in our study was 26.5%. Data was compared for different risk factors. Child's feeding method and pattern, oral hygiene aids, sugar consumption and mother's education was found to be significantly associated with Early Childhood Caries (p<0.05), while gender did not play any significant role in the prevalence of ECC.
CONCLUSION:
Frequency of ECC in patients presenting to the Pediatrics Department of Sheikh Zayed Medical Complex was found to be 26.5%. Dietary habits and mother's education level was found to have a significant association with frequency of dental caries.
KEYWORDS:
Children, deft, DMFT, Early Childhood Caries, Oral Hygiene.
HOW TO CITE: Khan I, Javed R, Mahmood R, Awais F, Khan AA. Frequency of Early Childhood Caries (ECC). J Pak Dent Assoc 2016; 25(2): 69-73
Received: 12 April 2016, Accepted: 29 June 2016