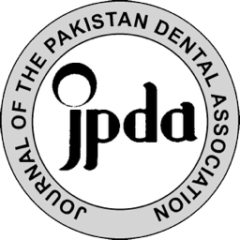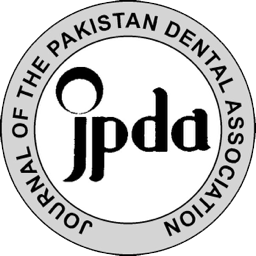 Sheikh Bilal Badar1               BDS
Farhan Raza Khan2                 BDS, MS, MCPS, FCPS
Abstract:
The esthetic outcome of an edentulous partial restored with dental implants depends on several anatomic and technical factors. One factor is the correct inclination of implants and/or final restorations. With implants it is possible to achieve a more esthetic outcome even after delivery of final prosthesis. This report describes an edentulous patient who was unhappy with her maxillary implant supported screw retained reconstruction. Her esthetic demand was satisfied by delivery of a new metalloceramic prosthesis with correct inclination of anterior teeth.
Keywords
Dental implant, prosthodontics, Esthetics.
HOW To CITE:
Badar SB, Khan FR. Modification of Existing Fixed Metallo-ceramic Screw Retained Implant Prostheses to Improve the Esthetics: A Case Report. J Pak Dent Assoc 2016; 25(1):38-40.
Receive: Accepted: