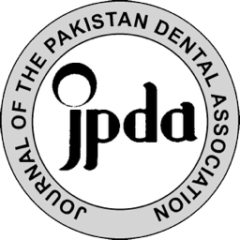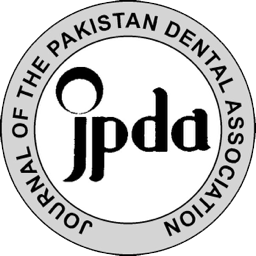 Farrukh Imran Mian1                              BDS, MDS
Syed Ameer Hamza2                                BDS
Arsalan Wahid3                                         BDS, MPhil
Syed Akhtar Hussain Bokhari4            BDS, MCPS, PhD
ABSTRACT:
OBJECTIVE: Health professionals are expected to support oral health and encourage the patients to follow appropriate dental care. Awareness and practices related to oral-systemic disease connection was assessed among medical and dental practitioners.
METHODOLOGY: A cross-sectional study on medical and dental practitioners of city Faisalabad, Pakistan was conducted. Two hundred and forty (n=240) medical and dental practitioners were approached for study, all practitioners rendering a consent were recruited in study and their response was collected on a close-ended questionnaire.
RESULTS: Eighty three (n=83%) of respondents knew that a relationship exists between oral and systemic health, but application of this knowledge is limited. 59% medical practitioners were in practice to look for dental conditions in medical patients in comparison to 79% dental practitioners who look into medical conditions while examining dental patients. Medical and dental professionals with post-graduate qualification had better awareness and were applying their knowledge in daily practice. Females were better in status of awareness and practice in this study sample.
CONCLUSION: Level of awareness and practice about relationship of oral-systemic disease connections was moderate among the study sample, dentists showed better awareness and practice. A need is felt to improve collaboration between dental and medical profession in order to enhance patient care.
KEY WORDS: Oral-Systemic diseases, awareness, medical and dental practitioners.
HOW TO CITE: Mian FI, Hamza SA, Wahid A, Bokhari SAH. Medical and Dental Practitioners' Awareness about Oral-Systemic Disease Connections. J Pak Dent Assoc 2017;26(4):151-57. DOI: https://doi.org/10.25301/JPDA.264.151
Received: 16 October, 2017, Accepted: 08 January, 2018