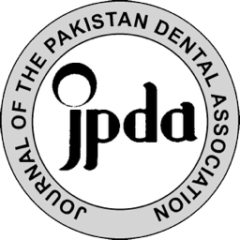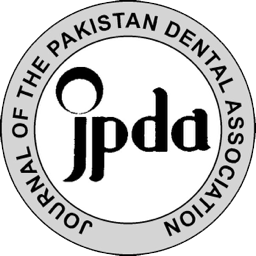 Muhammad Sohaib Nawaz          BDS, FCPS
Nazia Yazdanie                              BDS, MSc, PhD, FCPS, FICD, FICOI
Shafqat Hussain                           BDS, FCPS
Muhammad Moazzam                  BDS, FCPS
Muhammad Haseeb                      BDS, MDS, MCPS
Muhammad Hassan                      BDS, MSc, PhD
OBJECTIVE:
masticatory muscles work coordinately along with bones and teeth in these jaws to generate occlusal bite force. The amount of force varies from person to person. This study was performed to measure the amount of bite force to associated with demographics like age and gender so that we may compare it with prosthodontically rehabilitated dentition which may help us in the treatment plan.
METHODOLOGY:
Bite force was recorded with an Occlusal Bite force meter (GM-10 Nagano Keiki Japan). A sample of 204 Pakistani individuals who are aged between 13 to 40 years and divided into three age groups: I (13-20years), II (21-30 years), III (31-40 years) is recorded. A mean of three left sided and a mean of three right sided maximum voluntary bite forces were calculated and a final mean of the two were taken to find out the Mean Maximum Voluntary Bite force.

RESULTS:
Mean Maximum Voluntary Bite Force was calculated as 533.42 N ± 185.44 N, whereas Males have Mean MVBF 635.23 N ± 179.86 N and Females have Mean MVBF 431.61 N ± 125.82 N. Mean Maximum Voluntary Bite force with respect to age; group I is 476.11 N ± 181.27 N, group II is 550.93 N ± 191.83 N. MVBF of group 3 is 573.21 N ± 171.18 N.

CONCLUSION:
Mean MVBF with standard deviation was calculated as 533.42 N ± 185.44 N, with males having bite force significantly higher than the females. In all the groups, gender was significantly associated with MVBF. The bite force is also positively correlated with age.

KEYWORDS:
Bite force, Human Bite force, bite force gauge, maximum bite force

HOW TO CITE:
Nawaz MS, Yazdanie N, Hussain S, Moazzam M, Haseeb M, Hassan M. Maximum voluntary bite force generated by individuals with healthy dentition and normal occlusion. J Pak Dent Assoc 2020;29(4):199-204.

DOI:
https://doi.org/10.25301/JPDA.294.199

Received:
30 October 2019,
Accepted:
21 June 2020
Download PDF