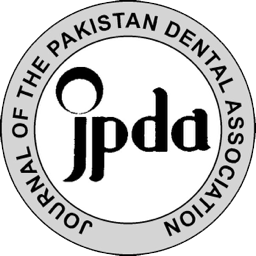 Tooba Saeed1                                                               FCPS
Nabeela Riaz2                                              FCPS, MCPS
OBJECTIVE: Temporomandibular disorders (TMDs) are common musculoskeletal pain conditions characterized by pain in the temporomandibular joint (TMJ) and/or the masticatory muscles. Due to the complexity of the masticatory system, TMD symptoms may be caused by different physiological and/or psychosocial factors. The purpose of this study is to determine the level of depression in patients with TMD. These findings can guide the diagnosis, prevention, and treatment of TMDs.
METHODOLOGY: In a prospective study, participants were screened and underwent a baseline physical examination of the head and neck, conducted according to the protocol of Research Diagnostic Criteria Axis I for Temporomandibular Disorders(RDC/TMD)(1), in the department of oral and maxillofacial surgery, King Edward medical university, Mayo hospital Lahore from Aug, 2017 to Dec, 2017.  150 patients completed psychological questionnaire Beck's Depression Inventory, to assess the level of depression in patients with TMDs.
RESULTS: Among patients, moderate depression was more frequent i.e., 30.7%. Severe depression was 22.0 % while extreme depression was 16 %. 10% of patients were with borderline clinical depression.
CONCLUSION: A substantial number of TMD patients had moderate to extreme level of depression that could be contributory factor in their disease process, but further research on more select groups of TMD patients is needed.
KEY WORDS: Temporomandibular disorders, etiology, depression, Psychological
HOW TO CITE: Saeed T, Riaz N. Level of depression in temporomandibular disorder patients. J Pak Dent Assoc 2018;27(3):100-05.
DOI: https://doi.org/10.25301/JPDA.273.100
Received: 23 January 2017, Accepted: 05 March 2018