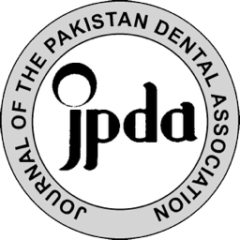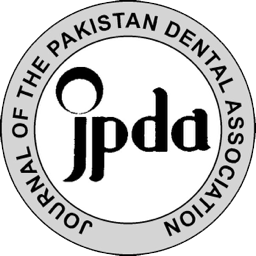 Lubna Ali 1                                                                MBBS, MCPS, FCPS
Ahmed Moiz2                                                           BDS
Hamna Abdul Samad3                                                      BDS
Sadaf Saeed4                                                                               BDS
Rumman Shahid4                                                                  BDS,MSc
OBJECTIVE:
To assess the influence of sociodemographic factors on the knowledge, attitudes & practices of pregnant women regarding oral hygiene, & investigate whether women have any concept of oral health problems related to pregnancy.
METHODOLOGY: The present research of cross-sectional and non-experimental study design was conducted at the Gynaecology and Obstetrics Department of Ruth Pfau Civil Hospital Karachi, after obtaining approval from the Institutional Review Board (IRB), from 570 patients visiting the Gynecology OPD. All the patients were interviewed using a questionnaire based on different questions regarding socio-demographics, clinical variables (health status, gestation period, previous pregnancies) & knowledge, attitude & practice of oral health. Data was analyzed statistically using SPSS version 16.0.
RESULTS: Majority (88.3%) of the women belong to a low socio-economic status.  When asked about dental problems during pregnancy, 44.8% experienced dental pain, 36.5% experienced gum bleeding, & 18.7% experienced gum swelling. Approximately two-thirds (62.6%) had never visited a dentist, of which 50.2% perceived that they did not feel the need to go to the dentist, while 47.1 expressed fear & high fees to be a barrier. Another significant finding was that only 40.8% would refer to dentist if they had any dental problem during pregnancy, while the rest would self-medicate or ask a family member (25.9%), refer to a family doctor (17.6%) or their gynecologist (15.7%). Furthermore, an astonishing 66.9% did not agree that there is a link between oral health & pregnancy.
CONCLUSIONS: The results of the study indicate lack of awareness regarding oral health and misconceptions about oral health problems during pregnancy. Education & enlightenment of pregnant woman in terms of oral health & dental care is crucial, for which the preliminary step is to establish a method of spreading awareness regarding the proven relationship between oral health & pregnancy.
Key Words: Pregnancy oral health awareness knowledge women.
HOW TO CITE: Ali L, Moiz A, Samad HA, Saeed S, Shahid R. Influence of sociodemographic factors on oral hygiene perception and practices among pregnant women. J Pak Dent Assoc 2018;27(2):76-81.
DOI: https://doi.org/10.25301/JPDA.272.76
Received: 09 November, 2017, Accepted: 09 March, 2018