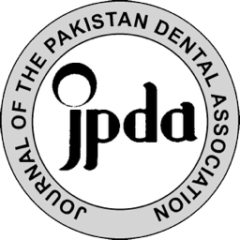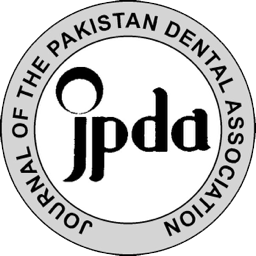 Quratulain Saeed         BDS
Sarwat Memon             BDS, FCPS
Mervyn Hosein            BDS, FDSRCS, FDSRCSEd, FFDRCSI
OBJECTIVE:
The aim and objective of this study was to assess if gingival crevicular blood could be utilized for blood glucose evaluation in patients with periodontitis and to check the reliability of this screening method.

METHODOLOGY:
The study was conducted at the department of Oral Medicine, Ziauddin Dental Hospital, Karachi. The sample size involved 348 participants with chronic periodontitis. The gingival crevicular blood produced during periodontal probing was collected on a glucometer strip to assess random glucose levels. Glycemic levels were also checked by finger capillary blood via a glucometer. Intravenous blood glycated hemoglobin A1c test was performed in patients found with blood glucose levels in pre-diabetic or diabetic range.

RESULTS:
The results of this study demonstrate a strong correlation (0.987, p< 0.001) between gingival crevicular blood and finger capillary blood glucose values and good correlation (0.709, p<0.001) between gingival crevicular bloodglucose and glycated Hemoglobin A1c levels. Receiver operating characteristic curve showed 94.1% sensitivity and 100% specificity of GCB glucose screening at the cut-off value of 168mg/dl. Gingival crevicular blood glucose showed significant regression with Finger capillary bloodglucose (R=0.987, R2=0.974, p<0.001) andglycated hemoglobin A1clevels (R=0.709, R2=0.502, p<0.001).

CONCLUSIONS:
From this study we conclude that gingival crevicular blood can be relied upon for screening of blood glucose levels in periodontitis patients presenting with bleeding on probing.

KEYWORDS:
Blood glucose, Diabetes Mellitus, Gingival Crevicular blood,Inflammation, Periodontitis.

HOW TO CITE:
Saeed Q, Memon S, Hosein M. Gingival crevicular blood glucose evoluation in patients with periodontitis: Evolution of a new screening technique. J Pak Dent Assoc 2020;29(4):193-198.

DOI:
https://doi.org/10.25301/JPDA.294.193

Received:
29 March 2020,
Accepted:
22 June 2020
Download PDF