Fahad Umer                                  BDS, FCPS, FICOI, CAGS U-PENN
Muhammad Rizwan Nazeer      BDS
Samira Adnan                               BDS, FCPS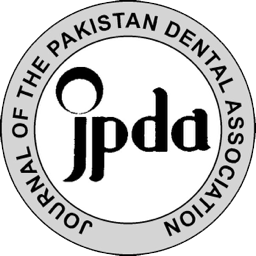 ABSTRACT:A successful endodontic outcome relies on the localization of all canals and complete debridement of root canal system. The success of any endodontic therapy becomes a challenge when aberrant root canal morphology is present, especially when this anatomy is difficult to visualize from radiographs. The present case report is about endodontic management of a mandibular second molar that presented with a middle mesial canal. This is an exceedingly uncommon morphology and this case report is expected to increase clinician knowledge of a variable root canal anatomy associated with this tooth.
KEYWORDS: Mandibular second molar, Middle mesial canal, aberrant root canal anatomy, endodontic failure.
HOW TO CITE: Adnan S. Endodontic Management of Elusive Middle Mesial Canal in Mandibular Second Molar. J Pak Dent Assoc 2017; 26(3): 137-140.
DOI: https://doi.org/10.25301/JPDA.263.137
Received: 16 May 2017, Accepted: 25 August 2017