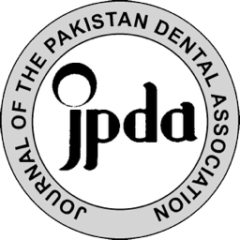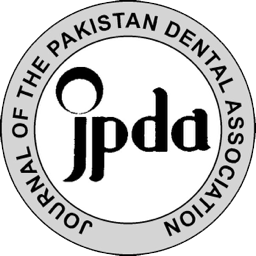 Muhammad Irshad                                 PhD
Muhamamd Younas                               FCPS
Asif Ullah Qureshi                                   FDS
Amir Hameed                                           MPH
OBJECTIVE:
Candida albicans is an opportunistic pathogen causing oral candidiasis. Commercially available antifungal agents are effective in eliminating C. albicans, however, their toxicity and high cost are undesirable. Potash Alum is a naturally occurring salt with antibacterial and antifungal properties. Therefore, Potash Alum may be effective against C. albicans. Objective: The main objective of this study was to investigate the in vitro susceptibility of C. albicans to Potash Alum.

METHODOLOGY:
Swab samples from 19 patients attending the Oral medicine department of Rehman College of Dentistry were transferred to tubes containing Sabouraud Dextrose Broth. After identification of C. albicans by Gram-staining, a solution of 2-5 x 105 CFUs/mL C. albicans was prepared and subjected to MIC and MFC determination by the standard broth microdilution method. Potash alum concentrations of 5, 10 and 20 mg/mL were used. Commercially available Nystatin was used as a positive control.

RESULTS:
Our results showed that 10 mg/mL of Potash Alum (PA) solution was able to inhibit growth of most of the clinical isolates of C. albicans. In 5 samples, even 5mg/mL was effective in inhibiting the growth of C. albicans. Potash alum demonstrated fungistatic rather than a fungicidal action against C. albicans.

CONCLUSIONS:
It is concluded that potash alum has a fungistatic action against C. albicans in vitro. In addition, the optimum in vitro concentration of potash alum solution effective in inhibiting growth of C. albicans was found to be 10mg/mL.

KEYWORDS:
Candida albicans, potash alum, nystatin, antifungal

HOW TO CITE:
Irshad M, Younas M, Qureshi AU, Hameed A. Determination of minimum inhibitory and fungicidal concentrations of potash alum against clinical isolates of candida albicans. J Pak Dent Assoc 2020;29(4):235-238.

DOI:
https://doi.org/10.25301/JPDA.294.235

Received:
25 July 2020,
Accepted:
04 September 2020
Download PDF