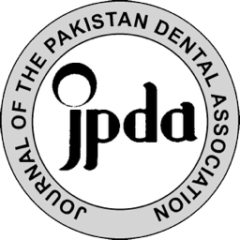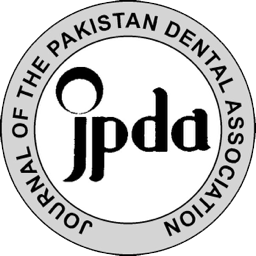 Sara Ikram Khan                              BDS
Shama Asghar                                   BDS, FCPS
Syed Muhammad Faizan                 BDS
INTRODUCTION:
The aim of this study was to collect information from dentists regarding treatment of endodontic emergencies and investigate their antibiotic prescribing habits.
METHODOLOGY: A cross sectional study was conducted in which questionnaires were distributed to 300 dentists of dental hospitals and private clinics of Karachi, Pakistan. The survey dealt with questions focusing on treatment approaches for different endodontic emergency situations and antibiotic prescribing habits of the dentists.
RESULTS: A total of 182 participants were included with a response rate of 65%. In cases of a vital teeth with irreversible pulpitis, (59.9%) of dentists opted for two visit root canal treatment. Dentists with working experience 5 years performed root canal treatment in more than two visits which is in a higher ratio than the other groups (P<0.05). (75.3%) of dentists prescribed medications if RCT required multiple visits. (33.5%) managed emergency case of pulpitis by pulpectomy in combination with analgesics and antibiotics. In management of acute apical periodontitis, (28%) opted for pulpectomy with intra-canal medication. In case of acute apical abscess, (67.6%) of the dentists preferred drainage of the abscess by opening pulp chamber in combination with antibiotics. Most frequently prescribed antibiotics were Amoxicillin-Clavulanate (78.8%).
CONCLUSIONS: Dentists were over prescribing antibiotics in may conditions. Educational programs should be conducted on regular basis to increase the knowledge of the dentists.
KEY WORDS: Endodontic emergencies, Root Canal Treatment, Antibiotic prescription, Dentists.
HOW TO CITE:  Khan SI, Asghar S, Faizan SM. Current trends to deal endodontic emergencies and use of antibiotics by dentists of karachi. J Pak Dent Assoc 2018;27(1):18-21.
DOI: https://doi.org/10.25301/JPDA.271.18
Received: 23 November, 2017,  Accepted: 08 December, 2017
Download PDF