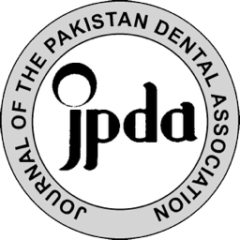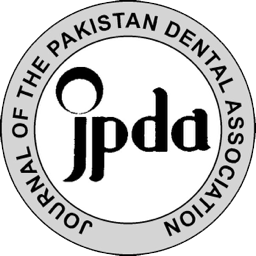 Hasham Aleem                       BDS
Faiza Ameen                           BDS, MDS
Abdur Rehman                      BDS, MDS
OBJECTIVE:
To evaluate the compressive strength of resin composites cured with a QTH lamp & LED unit at different exposure time.
STUDY DESIGN: In Vitro Experimental study
METHODOLOGY: Two composite materials were used in this study. Filtek Z250, (3M ESPE Dental products) and Filtek P60 (3M ESPE Dental products). For each composite 114 disc shaped samples were prepared (5mm in diameter and 2mm in thickness) by using stainless steel mold. The mold was packed with the bulk of resin composite by incremental technique. Each sample was cured through the polyester strip with either QTH unit or LED unit depending on samples grouping. Samples were irradiated for 20, 30 and 40 seconds. Nineteen specimens were prepared for each experimental group. Specimens were placed in artificial saliva for 24 hours after curing. Compressive strength was then determined in universal Instron Testing Machine. Data was analyzed by factorial design by Three Way ANOVA and post hoc Tukeys HSD test. Units
RESULTS: Halogen light curing unit is more effective then LED unit in terms of compressive strength. Compressive strength was influenced by exposure time (20, 30 or 40 s) (p<0.001), by curing lights (QTH or LED) (p<0.001) and by resin composite (Filtek Z250 or ZP60) (p<0.001).
CONCLUSIONS: The compressive strength of specimens cured with a QTH and a LED curing light was influenced by the curing unit and the chemical composition of the material. The study concluded that superiority of LEDs over halogen lamps is questionable with different composite resins.
KEY WORDS: Composite resins, compressive strength, artificial saliva.
HOW TO CITE: Aleem H, Ameen F, Rehman A. Compressive strength of composite resins at different exposure time using led and halogen units. J Pak Dent Assoc 2018;27(1):22-26.
DOI: https://doi.org/10.25301/JPDA.271.22
Received: 08 November, 2017, Accepted: 05 February, 2018