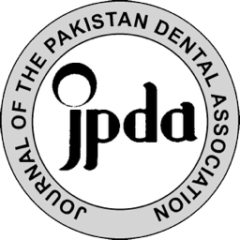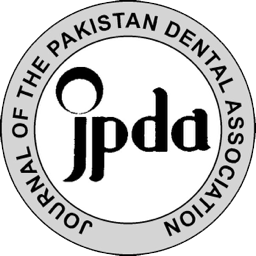 Shahjahan Katpar1                                BDS, MCPS, FCPS
Farhan Saeed Vakani2                         BDS, FCPS
Updated, standardized and in-vogue Oral Health Education System, Clinical Skill development, Research culture and subsequent delivery of Oral Health Care targeted for patients & the growing society needs, forms the solid foundation Pillars for any progressive, globally dynamic and active Dental Institute. We feel that, this scenario at present is greatly underdeveloped in Pakistan and since our Oral Health Education is changing and positively evolving, it is therefore being addressed via this guest editorial. In addition, this situation should also be on our National priority to attain International standards. Related to our national agenda in our humble perspective, the major 7/seven Oral Health Education related issue domains faced by us are as under:
Shortage of highly Qualified Dental Faculty at respective Institutes & overall Underdeveloped Positive and Supportive Working Environment.
Non-Existing Qualified Dental Educationists in our country, in comparison to Medical Educationists to address our own Professional & Educational needs.
Hyposkillia: presence of overall underdeveloped Clinical Skill Competence of fresh Oral Health Graduates, similarly seen in Medical Graduates & its associated reasons, as defined by Fred 1.
Code of Conduct regarding Check n balance to establish new Oral Health Institutes in terms of: infrastructure, Qualified Dental Faculty – their strength, associated Clinical facilities and overall Quality of education.
Absence of Associated General Dental Hospital based Clinical support, as per PMDC criteria (esp. OMFS Ward facilities in Private Sector) in terms of Equipment, infrastructure & overall Quality.
Absence & promotion of Research Culture and Faculty incentives at Oral Health Institutes.
Absence of Future Directions/ Vision & Strategy related to Promotion of Oral Heath Profession Education at a National Level to meet International standards.
This academic document reflects its pioneer roles: to increase national pool of editorials related to dental education, present an update on problem domains & challenges faced by our current National Dental Education/ Profession and share related suggestions to move forward and attain related International standards. Unlike the Medical Profession and its Education System, which has better & firmer roots in our country mainly due to the greater number of Postgraduate Professionals, Medical Educationists and respective greater Research output, in comparison, our evolving Oral health Profession n Education is nascent and now has started to acknowledge & document its shortcomings. Regarding the same, we would like to contribute academically, share our humble contribution and also support similar positive work addressed earlier by our Medical colleagues. Biggs has nicely addressed in a nutshell, the overall issues related to Postgraduate Medical Education & Training in Pakistan. Similarly, we also need to address at length, our Oral Health Profession n Education related National issues with suitable solutions 2. This editorial is a template for others to share their academic contributions to promote Oral Health Profession/ Education & we also hope that, this editorial will stimulate other educationists & serve its role as a Change Agent at a national level.
Via this guest editorial as our perspective, we would also like to suggest & promote the term Oral Health Physician in comparison to the general term used, Dental Surgeon. This is so, as we feel that, our Professional diagnosis cum management spectrum and related education domain is much larger & deeper than is generally thought. As it's a known fact, that, neglecting oral health care can not only become life threatening, but can also lead to death for any Medically Compromised Patient. Oral Health is an integral part of General health and now the Patients management domain consists of not only Oral Health Physician but is must include Medical and other related Specialists, and work as a "Team" for the larger interest of our patients. This philosophy of Team Work also applies to our Medical Colleagues not to forget us, as Oral Health Physicians for the same reasons. Furthermore, we hope that this term of Oral Health Physician would be internationally in-vogue and is more suitable to represent our highly skill dominated, manual, scientific & artistic Profession.
Time has come that, Action in terms of Positive Academic Support at Undergraduate & also Postgraduate levels should be taken by all related National stake holders to attain International standards for our existing oral health scenario 3. Our nascent Dental Educationists should not only address the concerns of our Student's and Patients and above stated National Agenda domains, but should also make efforts to implement the following 10 recommendations given as under to move forward. In addition, we also need to identify other unexplored areas related to our dynamic skill oriented Profession, to steer away and improve our existing and budding Oral Health Profession/ Educational and local needs. We call these as, "the 10/ ten Commandment Recommendations" and these, as our humble perspective should be addressed throughout Pakistan & are shared as under:
THE 10/ TEN COMMANDMENT RECOMMENDATIONS: We need to:
Perform Paradigm Shift of our present Education/teaching towards Student Centered 3.
Address on priority, Shortage of Highly Qualified Dental Faculty & not to compromise on absence of dental hospital based facilities for clinical & research work 3,4 .
Revive & practice in our Oral health academics, change our hidden Curriculum and teach the nonacademic attributes of hard work, honesty, self pride, Ethics, accountability etc as off shoots of Professionalism 1.
Give due importance to regular extracurricular & sports activities with provision of respective facilities as a part of Intellectual Wellness domain 5,6.
Start regular Dental Faculty Development Programs – as a part of continuous dental education (CDE) Program 6.
Create an active learning environment, promote & document research culture where: learners learning styles, poor communication skills & spoken accents etc as a part of communication skill are addressed Professionally 5,7,8.
Introduce, Promote and document Feedback Culture amongst students, patients & faculty in our academics
with provision of financial incentives for documenting Research leading to Faculty growth 5,6.
Introduce PBL & other related modes of information transfer in our existing curriculum to encourage development of lateral thinking & not to forget to address, Hyposkillia 1,8,9.
Emphasize & appoint qualified Career Councilors at respective Institutes, to meet the mushrooming needs for our Profession, respective Specialties and country 4,6.
Give due importance and incorporate in our existing curriculum, Ergonomics related to Oral Health
Profession and associated Health Hazards for all concerned.
We strongly feel that above stated 10 commandment recommendations & remaining other academic areas which are not addressed in this editorial can positively be achieved with a positive attitude and as a collaborative team effort. To attain this, all the associated academic Institutional Stake holders & respective Government stake holders need to provide moral support, show a positive will n attitude, give a free hand to welcome the dynamic Y-generation Oral Health Change Agents of Pakistan & adopt a respective open heart n door Policy 2,4,5. In addition, this progressive
journey towards excellence for our existing Oral health Profession in this IT savvy & competitive print media era, simply cannot be achieved, without developing new Undergraduate subjects/Programs and this needs to be done in Phases. This as Phase 1 includes: open forum discussions/ debates and brain storming sessions to introduce the subjects of: Behavioral Sciences, Research Methodology-Biostatistics, Geriatric Dentistry & Forensic Odontology. In Phase 2 respective Senior Faculty at least Associate Professors needs to be identified and in Phase 3: Faculty be trained via faculty development Programs and for this giant progressive step we need support from our Medical Fraternity. In this regard, we should be ready to face hardships & resistance, as to bring a change & change our traditional mind sets is an uphill task which can only be done via team work. Therefore, patience and a Positive will to take action and get due support from our own Peers, Medical Fraternity, bureaucracy & PMDC/ HEC is indeed needed to obtain our desired objectives in the larger national interest for all and to do this, Conferences/ symposiums should be conducted 2,3.
We agree with Amin, Kamran and all others who support the idea for the need to change our Oral Health/Dental Curriculum at PMDC level and it goes without saying that, we can learn greatly from our neighbors' like: Malaysia, Turkey, Saudi Arabia and Iran who have changed and greatly progressed in their Oral Health Professions n Education in all its domains 3,4,5. Our curriculum needs to be re-visited & updated to meet the international trends and also for our evolving Oral Health Professional needs and to do so, we must incorporate respective Dental Educationists along with all others concerned and form a dynamic "hybrid titanium coated nano- particle Composite team to meet these challenges & find solutions" 2,5.
FUTURE DIRECTIONS & STRATEGY
This progressive uphill task of excellence cannot be achieved alone in a day and Our Oral Health Fraternity has to join hands with our Medical Fraternity to attain the desired national objectives. We also hope to see, proper representation from all Provincial Public and Private Sector Oral Health Academicians to obtain the desired outcome. Being optimists for our Undergraduate and also Postgraduate levels, our future is bright, as time has now finally come in Pakistan to request all leading Health related National Stake holders to identify & solve in their true spirit "all grey areas" related to our respective Academics & Professions. Hyposkiliia and its associated pitfalls need to be explored in depth, so that our oral health graduates are able to perform independently basic dental procedures with ease. By addressing these and meeting the global demands the process of International recognition for our Postgraduate Oral Health/ Dental Programs can also be accelerated 2,3. Furthermore, as advocated by Fouad, we also need to establish n promote Complement Culture at our academics 4 . PMDC/HEC and the other National level Policy makers need to redefine our national goals, develop new programs and play their active, supportive and positive regulatory
roles at National Level. In addition, let's just not forget one of the most important basic pillars for growth: the Financial Support. We also need to prioritize our National Health Policy and also make efforts for National Oral Health Policy and handsomely augment our national budget and demonstrate a positive will from all stake holders for the overall progress, growth & development of our existing Oral Health Profession n Education system in Pakistan. Therefore, similar to Medical Education time has come to take initiative & organize an exclusive National Conference on Dental Education to discuss the same. The enlightened first lady of USA, Eleanor Roosevelt once said, that, "the future belongs to those, who believe in the beauty of their dreams". Oral Health Profession or Dental Profession is a dynamic, demanding and a skill oriented Profession which has seen numerous phases and being optimist & dreamers like E. Roosevelt, we hope that by addressing above stated national 10 commandment recommendations, we can start our bumpy journey towards progress n attain excellence. This will finally lead to firm footing and permit positive academic growth and culture for our existing Oral Health Profession and Education in Pakistan and subsequently also pave room for attaining international status in the next decade in all basic and clinical oral health related areas. Nevertheless, a billion dollar Question still remains, as change agents, can we change our existing Oral Health Education in Pakistan to meet the global demands in the next decade? Our answer is yes, as "where there is a will, there is always a way".
REFERENCES
Herbert L. Fred: (Guest Editorial) Hyposkillia; Deficiency of Clinical Skills: Texas Heart Institute J; November 2005; 32:255-257.
John SG Biggs: Postgraduate Medical Training in Pakistan: Observations & Recommendations (Special Report); JCPSP; 2008;18:58-63.
Amin M, Ahmad B (Editorial). Dental Education in Pakistan: Current Trends and Practices; JCPSP; 2010; 20: 497-498.
Salama FS. Leading the young Saudi Generation Y Dentists in the 21st Century (Editorial): Saudi Dent J. 2013;25: 95-96.
Ali K, Raja M, Watson G, Coombes L, Heffernan E. The Dental School Learning Milieu: Students' Perceptions at Five Academic Dental Institutions in Pakistan. J Dent Educ 2012;76:486-494.
Khalid T. Faculty Perceptions about Roles & Functions of Department of Medical Education. J Coll Physician Surg Pak 2013;23:56-61.
Jessee SA, O'Neill PN, Dosch RO. Matching Student Personality Types & Learning Preferences to Teaching Methodologies. J Dent Educ 2006; 70:644-65.
Shukar I, Zainab R, Rana M. Learning Styles of Postgraduate & Undergraduate Medical Students; J Coll Physician Surg Pak.2013;23:25-30.
Tayyeb R. Effectiveness of Problem Based Learning as an Instructional Tool for acquisition of Content Knowledge & Promotion of Critical Thinking among Medical Students. J Coll Physician Surg Pak 2013;23:42-46