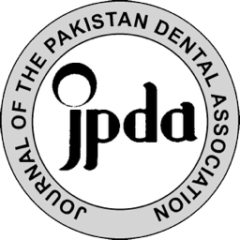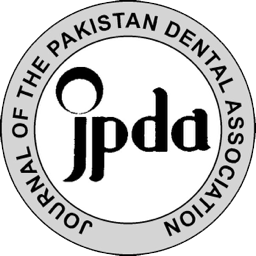 Sara Gardezi1                                                              BDS
Nuzhat Hassan2                                         MBBS, M Phil
Sarwat Memon3                                         BDS, FCPS
OBJECTIVE: To evaluate the gender dimorphism by using mandibular canine index (MCI) in a Subset of Karachi Population.
STUDY DESIGN: Cross-sectional comparative study
PLACE AND DURATION OF STUDY: Department of Orthodontics, Ziauddin College of dentistry, Ziauddin university hospital, Clifton campus, Karachi from July 2016 to January 2017.
METHODOLOGY: A total of 456 subjects (253males and 203 females) ranging from age 15 -55 were included in this study. Mandibular study casts were prepared in dental stone and mesiodistal width of canines and intercanine distance were taken by using divider and steel scale. The standard mandibular canine index (SMCI) value was used to assess gender dimorphism. Mann Whitney U test was used to compare the mean value of MD right canine, MD left canine, & inter canine width and mandibular canine index with respect to gender. A p-value of < 0.05 was considered significant.
RESULTS: The mean value of mandibular right and left canine and intercanine distance in males was more than in females and showed statistically significant difference. Mann Whitney U test was applied to see the gender dimorphism in values of mean canine index (right and left side) and statistically significant difference was also found (P? 0.05).
CONCLUSION: The MCI can be used as an additional method for assessing gender identification for forensic purposes.
KEY WORDS: Canine Index, Gender Diamorphism, Karachi Population
HOW TO CITE: Gardezi S, Hassan N, Memon S. Canine index for gender dimorphism in a subset of karachi population. J Pak Dent Assoc 2018;27(3):120-23.
DOI: https://doi.org/10.25301/JPDA.273.120
Received: 12 February 2018, Accepted: 29 March 2018