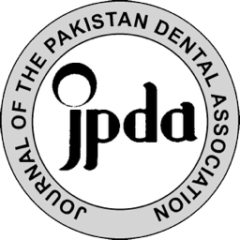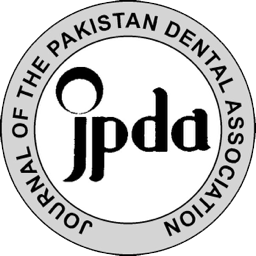 Faisal Rehan1                                 BDS
Rabia Sannam Khan2                  BDS, MSc
Zohaib Khurshid3                         BDS, MRes
Mohammed Sohail Memon4     BDS, MSc, PhD
Sadia Naqvi5                                    BDS
Muhammad Sohail Zafar6         BDS, MSc, PhD
ABSTRACT:
OBJECTIVE: The aim of this study was to assess the severity of adverse effects of tobacco consumption using the saliva flow rate and pH as diagnostic parameters. In addition, the effects of the chewing tobacco and smoking tobacco have been compared.
METHODOLOGY: A total of 210 patients participated in this study and were divided in three groups; [tobacco chewers, group A; smokers, group B and non-tobacco consumers, group C]. A questionnaire was developed to collect demographic and habitual information of subjects. The salivary flow rate (SFR) was recorded by asking patient to spit in a graduated container at each minute for 5 minutes. Mean SFR was calculated. Salivary pH was assessed with salivary pH strip.
RESULTS: Results showed that there is no effect of tobacco consumption on resting mouth salivary flow rate. But tobacco has significant effect on salivary pH. Lesser pH levels were noted in group A and group B in comparison to Group C. Present study indicates that resting mouth SFR does not get affected by tobacco consumption. Low pH levels were shown in tobacco consumers, especially smokers, which can lead to decreased salivary defence mechanism against various mucosal and dental diseases.
CONCLUSION: It can be concluded that the mean resting mouth SFR does not get affected by consumption of tobacco, however the pH levels certainly decreases with tobacco consumption.
KEYWORDS: Dry mouth, Oral health, Saliva pH, Xerostomia.
HOW TO CITE: Rehan F, Khan RS, Khurshid Z, Memon MS, Naqvi S, Zafar MS. Analysis of Resting Mouth Salivary Flow Rate and Salivary pH of Tobacco Chewers and Smokers. J Pak Dent Assoc 2016; 25(4): 158-63
Received: 15 November 2016, Accepted: 28 December 2016