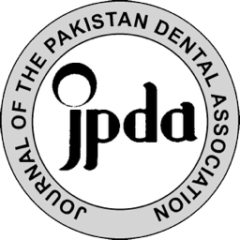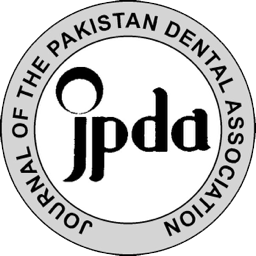 Ambrina Qureshi1                  BDS, M.Phil
Sidra Farooqui2                       BDS
Hina Qureshi3                    MBBS, FCPS, MCPS
Background:
Water-pipe smoking appears to be stimulated by unfolded assumptions of relatively safety compared to cigarettes, as well as the social nature of the activity. Commercial marketing, often with implicit or explicit safety related claims, may also be contributing to the spread of water-pipe smoking across the globe.
Material and Methods:
Cross-sectional analytical study conducted among 13-19 years old students going to a private secondary school; were divided into two groups one who smoked water-pipe and the others who does not smoke. A structured and validated self-administered questionnaire was used to collect base-line data related to the knowledge, attitude and practice of water-pipe tobacco smoking. It was then followed by clinical dental examination using Plaque, gingival, modified papillary bleeding and clinical attachment loss. Data was entered and analyzed using Statistical Package for Social Sciences (SPSS).
Results:
Among 320 subjects, 154 subjects were water pipe tobacco smokers while 166 subjects were non water pipe tobacco smoker. While, upon clinical examination of subjects only clinical attachment loss was found to be significant with the p-value of 0.000.
Conclusion:
Therefore, in aspect to periodontal health, water-pipe tobacco smoking does have an impact on the periodontal status. Suggesting that the disease progression occurs as episodic burst of activity with periods of remission.
Keywords:
water-pipe tobacco smoking; private secondary school; Karachi.